>> Alright so who else here grew up with
Fall Out Boy
? C'mon, raise your hand. Well then I have great news for you: to garner hype for their debut album
Get Wet
,
Krewella
have released an incredible remix of Fall Out Boy's single 'Alone Together'.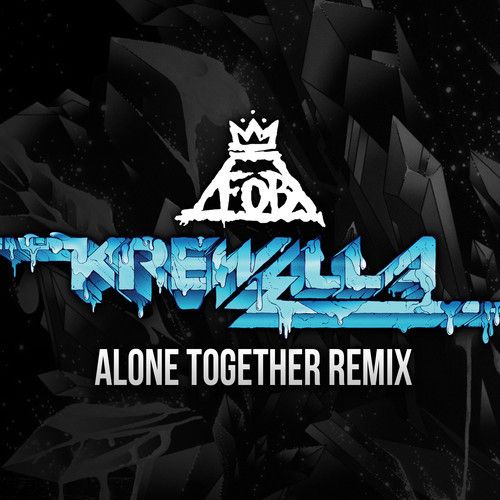 >> Don't be fooled, for this isn't an ordinary remix: this is a complete rework of the song, including two completely new and unique verses from the lovely ladies themselves! Recently Fall Out Boy have taken a new approach to music with their latest album,
Save Rock and Roll
, in which they try to grow and mature past the teenage angst of their past and embrace adulthood while still holding onto the essence of youth. While Fall Out Boy have been huge in the scene since most of us were in middle school, what better way to spread that general message of a track like "Alone Together" than by having the hot new faces on the EDM scene Krewella give it a kick-ass remix?
>>
Krewella
take the song and kick it up a notch, turning it into an incredible dance track that even die-hard Fall Out Boy fans could appreciate. The girls angelic voices combined with FOB vocalist Patrick Stump's repeated verse gives this song a powerful message that spans generations and genres and overall makes a powerful statement. Hopefully this follows a recent trend that was started by Deadmau5 with his song "Professional Griefers" that took everyone's first love
Gerard Way
(My Chemical Romance) and threw him into a robot battle with the eccentric mau5 (
no, really
). It's good to see collabs like these enter the scene - keeps things fresh and breaks down genre barriers.
>> If this track tickled your fancy, then I'm sure this tidbit will too: Krewella also confirmed that they have a song with Travis Barker and Patrick Stump entitled "Dancing With The Devil". So yeah, there's that to look forward to. Just two more weeks until Krewella's Get Wet album drops on September 24th, and I'm going to go ahead right now and say it's a contender for album of the year.
- Written by J.